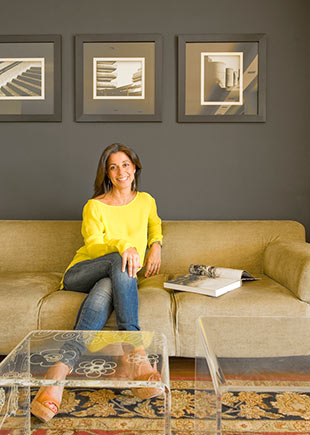 Zoe Vidaly
Zoe Vidaly Vidaly completed her education in interior architecture, interior design in Athens and received advanced training in color theory and application in London. In 1989 she established the Zoe Vidaly Interior Design Studio of which she remains the director. During her long-term involvement with interior design, she has collaborated with renowned architects from all over the world.
At the same time, she has an international reputation as a concept advisor and buyer for leading corporations.
In the early 2000s, she introduced into the Greek market a unique collection of fine furniture, hand-made carpets and unique decorative items from the Far East.
Following this commercial success, in 2005 she established NOBLE, her own wholesale and retail trading company importing such objects, which enjoyed public acclaim.
Since 2014 she is based in London.
Zoe Vidaly Interior Design Studio is based in London and specializes in outstanding concepts in all areas of interior and exterior design.
We work in all styles, modern or traditional. Our founding principle is that interior design should be integrated with the exterior of a space, so we blend architectural materials with natural elements, in order to create areas of harmony in any environment, commercial or residential.
We are a close-knit team of architects and interior designers, who are able to translate the client's vision into successful projects.
We have an international reputation for professional excellence and our clientele is mainly high-end from all over the world.
We have received commissions from international clients for private or diplomatic residences, as well as projects like boutique hotels, private clinics, workplaces, retail and student accommodation, in many different countries. We have accomplished projects in England, Greece, Italy, Croatia, Bulgaria, Egypt, UAN Dubai, Abu Dhabi.
A fundamental element of our philosophy, next to a harmonious integration and interaction with nature, is to enable seamless movement through space. The creation of spaces which capture the essence and spirit of the client, while at the same time stimulating and allowing integrated spaces to unfold, is the vision of our team.
Art to us is Life, and Life is Art, so we use materials to create objects of Art in every area, and we use Art to highlight space.
Our motto...
Contact us:
e-mail: info@zoevidaly.com
UK Phone: +44 (0) 7831014622